Check out some of our partnerships, freelance articles, and interviews with Kevin Wagar and the rest of the Wandering Wagars family.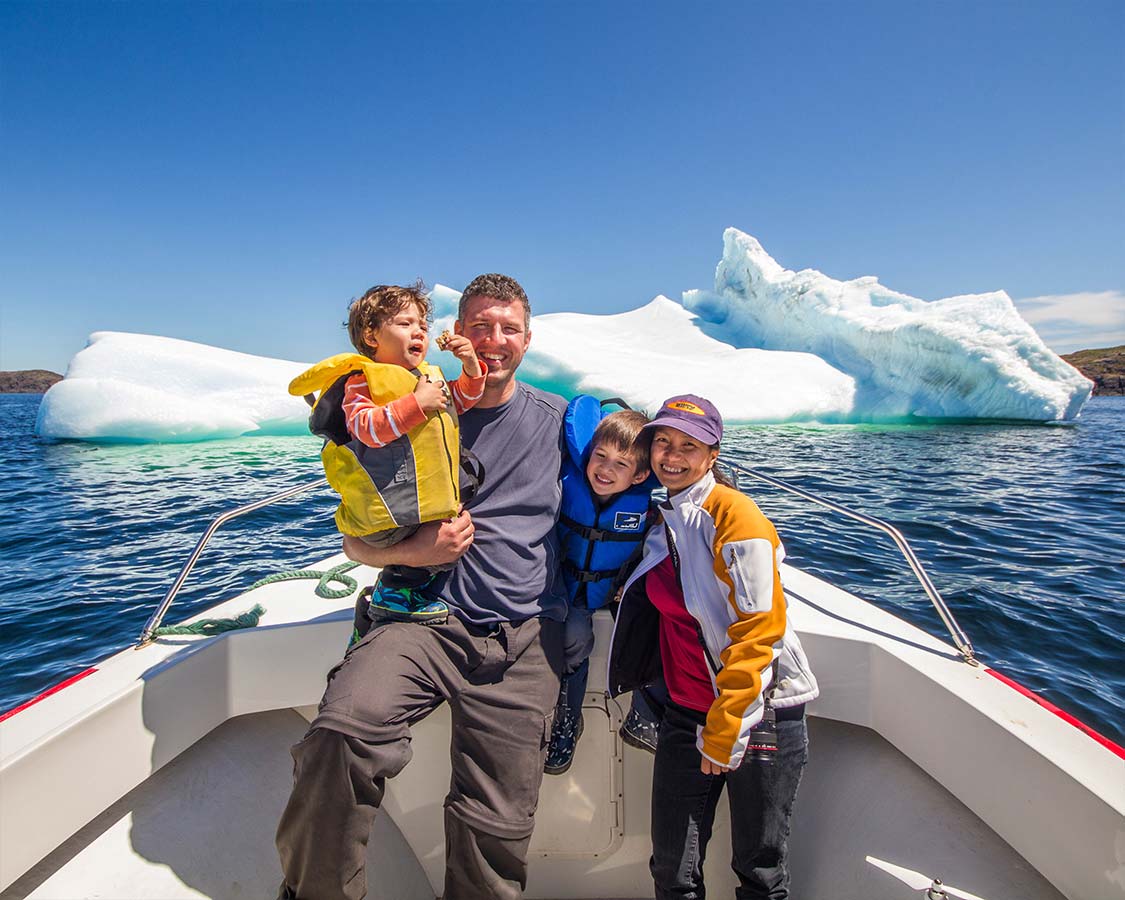 We love to share our family travel expertise with other incredible travel bloggers and with our business partners. If you would like to interview family travel expert Kevin Wagar for your website or brand, we would love for you to contact us!
---
November, 2021
Nestled at the very tip of Aurlandsfjord, one of the arms of the massive Sognefjord, in western Norway, the remote town of Flam has become one of the most visited destinations in the country.
September, 2021
Living in the GTA, I've always considered Mississauga to be "That city next door." It's a city that's been thrown around as an afterthought, but not a place that we've ever thought to explore.
---
September, 2021
Since the birth of my kids, my family has made regular visits down to Ontario's Southwest to explore the region's wonders. Each time we visit, we're introduced to new cities, towns, and attractions.
---
July, 2021
The St. Lawrence River boasts some of the richest history, culture, and scenery in all of Ontario. As someone who has been an avid road-tripper for his entire life, I was used to seeing this spectacular scenery through the windshield of my truck. But it took a three-day ride with Ontario by Bike for me to gain a deeper appreciation of the beauty of eastern Ontario.
---
July, 2021
It's easy to fall in love with Sudbury. In fact, for some families, it just takes a few days.
The food, attractions, and natural beauty of the city make it a wonderland for those looking to combine culture, education, and adventure – my top three ingredients for the perfect family vacation.
---
June, 2021
Lighthouses, waterfalls, epic hikes, and the world's biggest nickel await on these easy road trips from Brampton to Ontario's north. Plan your summer vacation today!
---
April, 2021
Discussing travel, fatherhood, and navigating the pandemic as a travel professional.
---
January, 2021
After his anxiety nearly forced him to stop travelling, Kevin Wagar confronts similar fears reflected in his youngest son.
---
Surviving Airline Mishaps & Bad Weather Delays With 2 Small Children | Travel Horror Stories Podcast:
November, 2020
What would you do if… Your typical flight from Toronto to Jordan suddenly turned into a three-day marathon of stress and fatigue due to the airline's mismanaged flights and bad weather. Oh and don't forget to add two young children to the mix
---
Escape Through Time With These Local Experiences In Ontario | Destination Indigenous
August 2020
Ontario. It's big. It's beautiful. And sometimes it's hard to find a moment to yourself. I've lived in Ontario all my life, Southern Ontario specifically, and here life can be hectic at times. You might think that a worldwide pandemic would change this. And it did. In a lot of ways, life was simpler. But, after months of isolation, my whole family yearned to explore. So, carefully and safely, we gave ourselves a chance to learn, discover, and fall in love with the history of this province all-over-again.
---
June 2020
Did you know Churchill is a fantastic family destination? For all you adventure-loving parents, follow Kevin Wagar and his family on their summer adventure in Churchill.
---
March 2020
Kevin is an adventure and family travel writer based in Toronto, Ontario. He's spent the past 5 years sharing stories of his families travels around the world. Kevin has taken a unique approach to family travel. Instead of focusing on the traditional "vacation" he uses family travel to teach his kids about culture, history, and themselves. Along the way Kevin shares his stories, guides, and photos on his website wanderingwagars.com.
---
October 2019
---
October 2019
Most parents looking for incredible family adventure destinations in Canada immediately gravitate to the west coast. Areas like Banff, Whistler and Canmore hog the spotlight for the kind of soft-adventure experiences that many outdoor-loving families crave. But there is a region in Quebec that seems almost built for outdoor adventure.
---
October 2019
Now that it is fall, we are turning our attention toward winter getaways. If you have ever dreamed of visiting Santa Claus, taking a reindeer safari, and sleeping under the Northern Lights, tune in to hear about Finnish Lapland. Kevin Wagar from the Wandering Wagars shares his family's experience in Finland during the winter and all the things there are to do in Santa's wonderland.
---
August 2019
Experiencing the wild of Churchill, Manitoba is a right of passage for many adventurers. The popularity of this tiny northern Manitoba town has grown, thanks to better access and services for the influx of travellers. Families are the latest group to chase the magic of the north—and with good reason.
---
August 2019
A great attraction can transport you into another world. But the staff at Murphys Point Provincial Park took things in a different direction and ended up taking us back in time
---
June 2019
Chatting about fatherhood, travel, and balancing life, career, and kids.
---
December 2018
I was deep in the Arizona desert. I was lost. On the highway before me were options to turn left onto Route 66 and right Route 66. Since I was already on Route 66, it felt like I was in the Twilight Zone.
---
September 2018
Exploring one of Kissimmee Florida's most popular accommodation options, the Resort Home.
---
June 2018
Simply put, travelling the world defines my life. My passion for travel began when I met my now wife, and it soon grew into a passion for experiencing new and wonderful cultures, destinations, and activities.
---
April 2018
A talk about fatherhood, social media, and instilling a love of travel in children.
---
April 2018
In Partnership with Visit Tampa Bay
---
December 2017
---
July 2017
There are adventurers and then there are these daredevils we're about to present to you. Bold travellers who have clawed up mountains, trekked across glaciers, and voyaged to some of the most remote places on earth. We interviewed them for their picks of the most extreme experiences in Canada. Think you can follow in their footsteps?
---
June 2017
---
May 2017
In May our family travel Pathfinders focussed on ideas for getting families exploring outdoors in destinations as diverse as Peru, Copenhagen, Iceland and Ireland.
---
March 2017
Video – Discussing March break family travel destinations with Kanetix
---
February 2017
Yellowknifers are no strangers to winter activities. It is a part of life. It has to be. We live in a place that boasts 8 glorious months of winter. With the influx of tourism over the past few years, we are seeing more and more visitor to our frozen wonderland. And with that many families.
---
Video – Discussing Winter Destinations For Family Travel with Kanetix
---
December 2016
Travel books for children inspire curiosity about the world. Kids of all ages can expand their horizons and increase tolerance for other types of people through literary travel.
---
December 2016
Our Inspiring Blogger Series continues this week with Kevin and Christina from Wandering Wagars. They write about family adventure travel, demonstrating that it certainly IS possible to travel with children!
---
December 2016
Are you looking for a more adventurous family trip with your children? In this first part of this series, we looked at family-friendly hotels in North America that were chosen by the children of 15 family travel bloggers.
---
December 2016
While in St.John's International Airport, my brother and I were informed of a mechanical delay which was to keep us grounded for a few hours.
---
November 2016
Travel opens our eyes to a world of new experiences and gives us a different perspective on life. What better way to teach your children about the world than to let them see it first hand? A child's curiosity is the perfect fit for travel and you'll probably end up being guided by them!
---
October 2016
In the spirit of giving back, here are 25 Instagram accounts that inspire me. Some are the accounts of people I've met while traveling. Some I've stumbled across. Some I've found because people engaged with me on my photos. And some got my attention by using my #takeyourkidseverywhere hashtag
---
July 2016
A family of experienced hikers recently took on the Green Gardens trek in Gros Morne National Park — and they have a few regrets.
---
July 2016
So many dive sites to discover around the world, the choice is endless! With thousands of destinations and sites, I asked fellow diver bloggers to share their top diving spots. Hopefully, these first-hand experiences will provide with unheard spots and useful tips to plan your next diving trip. Check their dive recommendations – Maybe these will be your next diving destination!
---
July 2016
Seeking a destination where the water is warm and clear, the tropical drinks are cold, and the kids clubs are plentiful? Family travel experts know that Cancun is the place to go. Before you jet off to this slice of tropical heaven, read these tips for visiting Cancun with babies and toddlers.
---
June 2016
We celebrate awesome men who take their children around the world; men who show the world to their sons and daughters from the comfort of their own home; men who care for their children full-time, part-time, anytime.
---
June 2016
This week our Brilliant Dad Feature is Kevin. He is a creative designer and family adventure blogger living in the Greater Toronto Area. His beautiful wife Christina impressed on him her love of travel and they have made exploring the world an integral part of their life.
---
May 2016
The 50 Best Family Travel Blogs to follow for your next travel inspiration
---
May 2016
To look at today's travel media you'd think the the only people hitting the road are fresh-faced Millennials and Baby Boomers with newly emptied nests; what about Generation X? Instagram is filled with images of ingenues frolicking on the beach or looking wistfully at the horizon while magazines and tour companies target well-heeled Boomers making the most of retirement. In a recent issue extolling the virtues of solo travel Afar (one of my favorite travel magazines) mentioned Millennials, Boomers and even Matures by name with no word of Gen X at all.
---
January 2016
Today it's an exciting day for my blog as it marks the start of a series of interviews with some of my favourite family travel bloggers.
---
January 2016
I have seen so many lists for the Top so and so and such and such bloggers to watch in 2016. And I thought, Why not do a post about family travel bloggers to watch? Of course, you should watch Kid Friendly Europe 101, but you should DEFINITELY watch the bloggers below!
---
November 2015
We're pretty excited to have a really great contribution to our site from the Wandering Wagars. Living in Canada, they get to more easily experience life in the cold north than we do. They were kind enough to share their favorite winter activity with us and created a family guide to Winterlude: the ultimate Winterfest in Canada's Capital.